We are a Sydney based Online Marketing company located in the Sutherland Shire. We specialize in Social Media Optimization (SMO) and Search Engine Optimization (SEO) for small to medium sized business clients. We have over 5 years of experience in SEO and SMO, developing an extensive understanding of these two key online marketing areas. We have developed the best techniques to drive traffic, secure search rankings and generate sales leads or targeted traffic for our extensive client bases.
We consider ourselves to be Social Media Optimization gurus with the best up to date information, ideas and strategies on how to effectively divert traffic from a diverse range of social websites. Social sites are always changing with new sites coming up all the time and new ways to divert traffic, so staying on top of these sites is a must which we are capable of achieving.

We have mainly been working in the USA market for the last 5 years targeting the larger market in that region. We also have extensive experience in the Australian search market targeting very high traffic terms.

We consider ourselves to be music, social media optimization and entertainment based SEO specialists with very promising ranks for our music based web sites. Our clients are based both locally and internationally.
What are the benefits of SEO - Search Engine optimization?
● Increased website traffic.
● Long term internet marketing strategy which costs you less then other methods such as pay per click over time.
● Increased leads to your business.
● Receive free traffic from Google if you rank well for high traffic terms relating to your niche and the best thing is you can target the terms relating to your website.
What are the benefits of SMO - Social Media Optimization?
● Increased presence on social media websites
● Connecting with a younger market as they are the ones who are actively involved with social media.
● Allows you to build a community around your website or brand where you can actively market to for a relatively low cost.
●Brings people closer to your brand and website and allows them to stay in touch with what is happening.
● SEO link wheels - SEO link wheels are one of the newest models in the SEO world, SEO link wheels work utilizing web 2.0 properties such as social book marking sites and blog's to create high quality links for your website.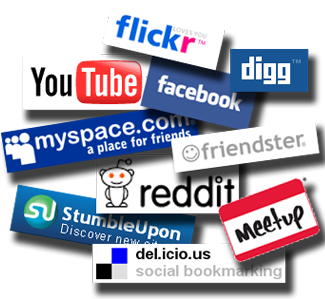 Here at Advertising View we aim to offer the best Search Engine Marketing, Search Engine Optimization, Online Marketing, Internet Marketing, SEO Links Building, Social Media Marketing, Social Media Optimization for your business or service, at a fair price with the best possible service.
We service the following regions Sydney NSW, Melbourne Victoria, Brisbane QLD, Perth, Adelaide, Hobart, Canberra with all the best SEO and SMO strategies targeting some of the following websites.